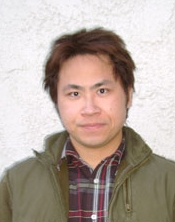 David Tsai
Designer
Motion/Interaction
I'm passionate about creating thoughtful interactive products, services, and tools to improve everyday experiences and operation solutions.
About me
I'm a Motion/Interaction Designer with a background in print, broadcast design, and video production. Over the years, I have developed a diverse skill set allowing me to imagine. Now, I combine research and empathy into engaging and meaningful experiences.
I do leathercraft as a hobby and am recently interested in 3D printing.
Thanks for stopping by!